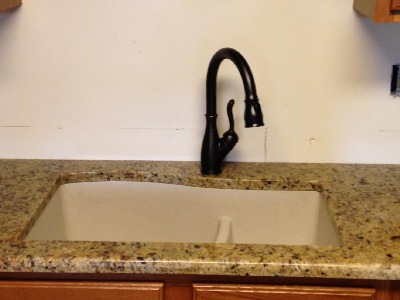 Precision Plumbing is a family-owned and operated, full-service plumbing company that has been operating within the Dubuque area for more than 30 years. Whether your project is new construction or replacing an existing fixture, Precision Plumbing can assist you with installing or replacing water heaters, softeners, and pumps; complete bathroom and kitchen remodels; full-line plumbing services for new or existing residencies; and more.

Precision Plumbing's expertise extends beyond just water and sewer services. As a one-stop shop, Precision Plumbing can hang a shower door or install and maintenance gas lines. If your project includes a service that Precision Plumbing does not provide, we have an extensive network of other service providers that we can recommend or bring in to ensure that your job is completed on time and on budget.

With Precision Plumbing, there is no job too small, or too large. Precision Plumbing can assist with commercial needs, and with our 24 hour service emergency service, you can be assured that Precision Plumbing will be there when you need us. Give us a call today for your free estimate and let Precision Plumbing help you get the finished results that you can be happy with for years.